IT'S LAUNCH DAY! It's been a long road, but we're here. We're gleeful to announce that today is the official launch of Staxel! A lot has changed with Staxel over the course of early access, so we'd like to sum up the most important changes for you all (with some gifs, we're not animals).
Staxel is available on Steam, Humble Bundle, our website, or GoG.
Like Magic!
The world of Staxel has been given a sprinkle of fairy dust! New Star Bits will fall during the night, a crucial item in the new Magic Crafting system. This Magic Crafting will prove very helpful in upgrading your tools and progressing certain quests, so make sure to gather up all the Star Bits you can, even if you can't use them yet!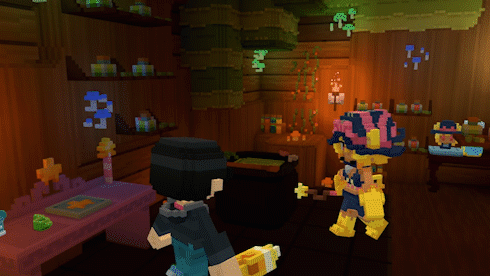 Friends all 'round
Since release we've added some intriguing new villagers and other NPCs to the world of Staxel. Make sure to speak to Mayor Maximilian to find out if any new villagers are waiting to move in to the village.
Also, you can now befriend villagers through daily chat, giving them gifts and completing quests for them, they'll even give you some neat items in return!
Once you've become best friends with one of the townsfolk, you can even choose to have them move in on the farm and become your roomie!
Mail
Want to share the stacks of petals you've received from your recent harvest with your friends? You can now send mail (and attach petals) to your friends in multiplayer! Maybe write them some poetry, send them some junk or just gift them some well earned petals! Either way, be sure to befriend Leif to set up the postal section of his store.
New Lands to Visit
The world of Staxel just got bigger! Throughout the game you'll find new lands to visit, from the depths of crystal-laiden caverns to floating mushrooms in the sky. Keep an eye out for the new Portal Festival and get ready to don your explorers gear, new worlds await!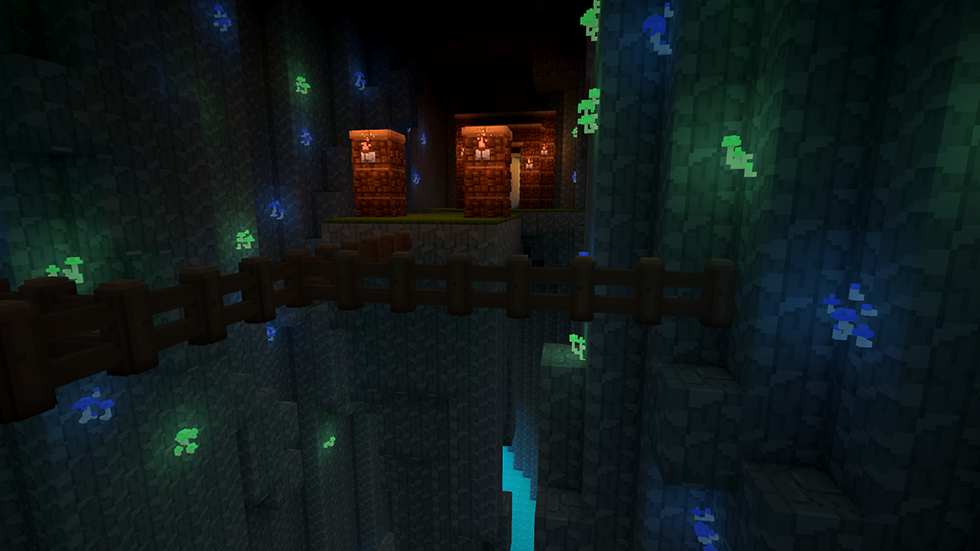 Arcade
If you befriend a certain game-loving villager you might end up taking part in some fun and challenging minigames in the Arcade. Enter a digital world and gather the 4 magic items of the Demon King's maze as you try to escape. Let's hope your jumping skills are up to scratch!
New Pupper
We've added a very good doggo to the pet roster, you'll be able to get them at random as your starter pet, or at random by buying a dog house.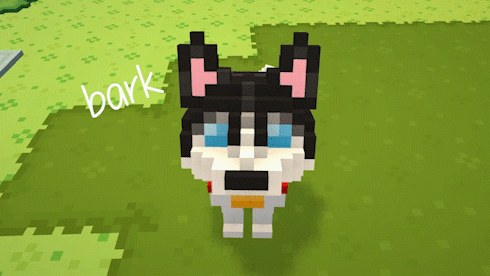 New Leaf Chomper
We've also added a whole new pet species! These little leaf chompers are found at the pet store, a village amenity you'll unlock by befriending a villager who's a friend to all animals.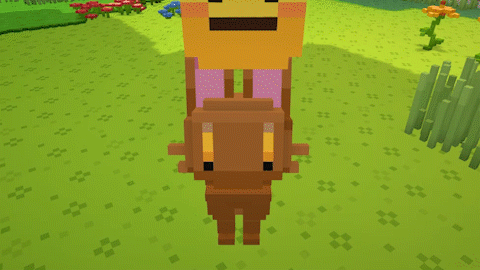 Museum
Discover ancient relics of the past, seek out exquisite paintings and display your captured collections in the all new Museum. Unlocked via a questline with a mysterious blue villager, (no spoilers!), once you've built the Museum, you can fill it up with all sorts of intriguing new items.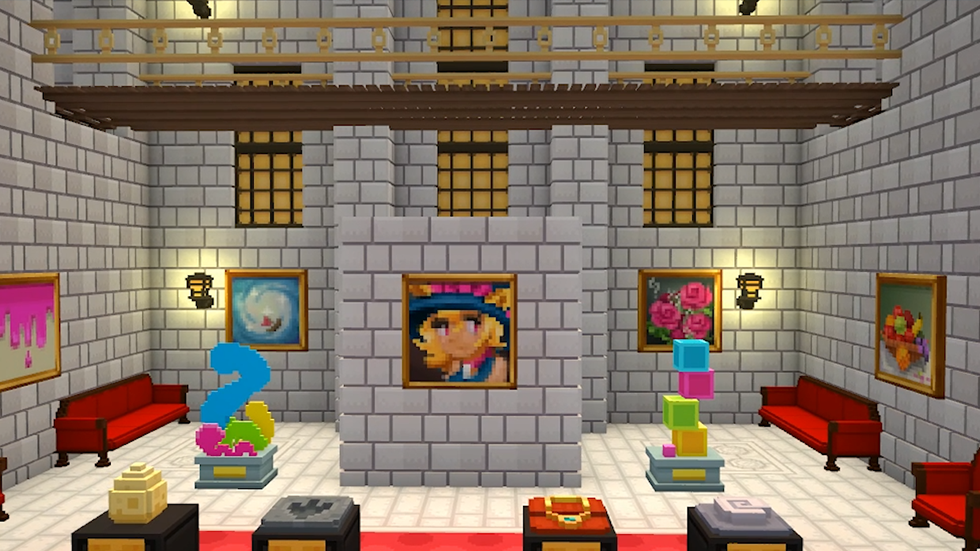 All New Festivals
We've added new Festivals that are celebrated throughout the in-game year. From hunting down rogue prank-playing fairies, to exploring vast new caverns full of loot for the taking – these new festivals will add a little extra spice to the day to day life of a humble farmer.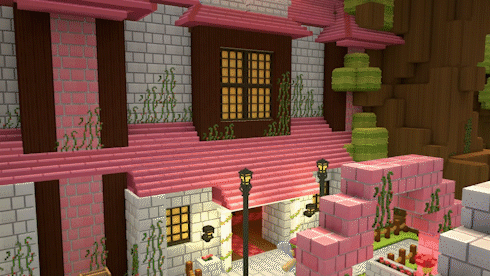 Upgrades!
Default tools are now a little less powerful, but we've made up for it by adding a bunch of new tiered tools! You may need to venture out beyond your Island through the new Portals Festival to find some of the materials, but it's worth it! You will need to unlock the new crafting method required to upgrade your tools. (No spoilers!)
All Day Long
Between farming, making new friends and exploring new lands, there's barely enough hours in the day! So we thought, why not add more! Staxel days are now longer, and we've padded each calendar season to 30 days (up from 16) to give you more time to experience the best that each season has to offer. Make sure to check your calendar to review the current season's events.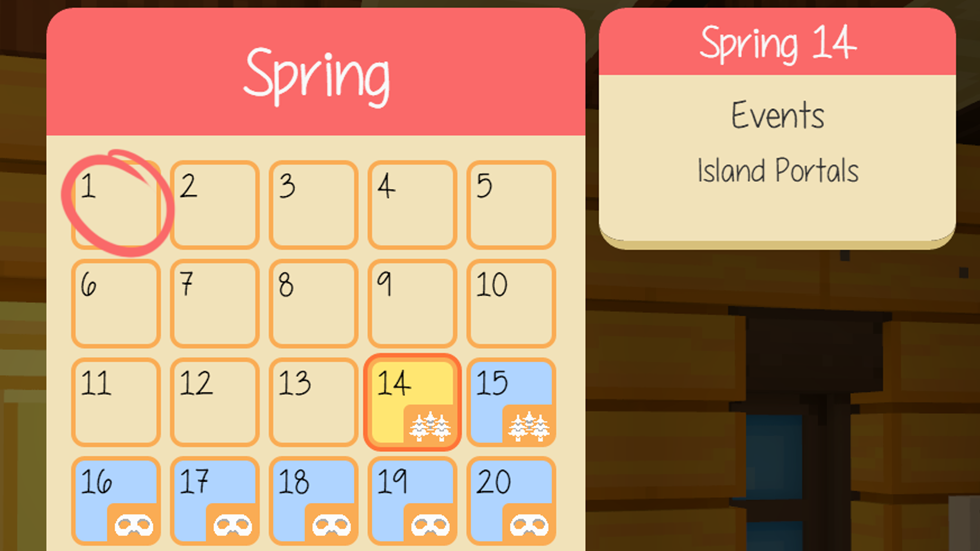 Hook, Line and Sinker
Picture it; a relaxing cabin in the woods, some cool sap in the cooler, just you, nature and a fishing rod. That's why we've overhauled the Fishing mini-game to provide a more calming (but still challenging!) fishing experience. Spending some quality time reeling in big catches from the briny deep just got a little more relaxing!
VIP Merchants
Exotic new items, mysterious Lucky Boxes and flying merchants, yes that's right, FLYING MERCHANTS! Once you've built a special landing pad for these travelling merchants, you'll gain access to an inventory of exotic new items, and a mysterious new Lucky Box that will always provide you with something new.
Buff it up!
We've added a range of status effects that will affect gameplay in different ways. Some sleep (and caffeine) related effects will have you keeping an eye out while burning the midnight oil, while others such as jumpy and swift will have you bouncing around the island like a pogo stick!
However, there are two sides to every coin. If you're unfortunate enough to receive a debuff, don't fret! All buffs and debuffs can be removed by either sleeping, or drinking milk. It all depends on the nature of the debuff.
Check You Out!
Staxel doesn't have smart phones, but somehow, we do have selfies. Press X to flip your camera into Selfie mode to check out your look on the go, or catch some picture worthy moments with your friends!
Key Rebinding & Display Sliders
Accessibility and custom controls are an important part of player experience. That's why we've added new options to customise your controls. There are some presets in there to get you started too. We've also added a sliders section to adjust the display settings of the game; brightness, contrast, gamma and saturation.
Overhauled Recipe Book
The Recipe Book has been given a long overdue face lift! You can now sort by category and search through your collection of recipes much more easily.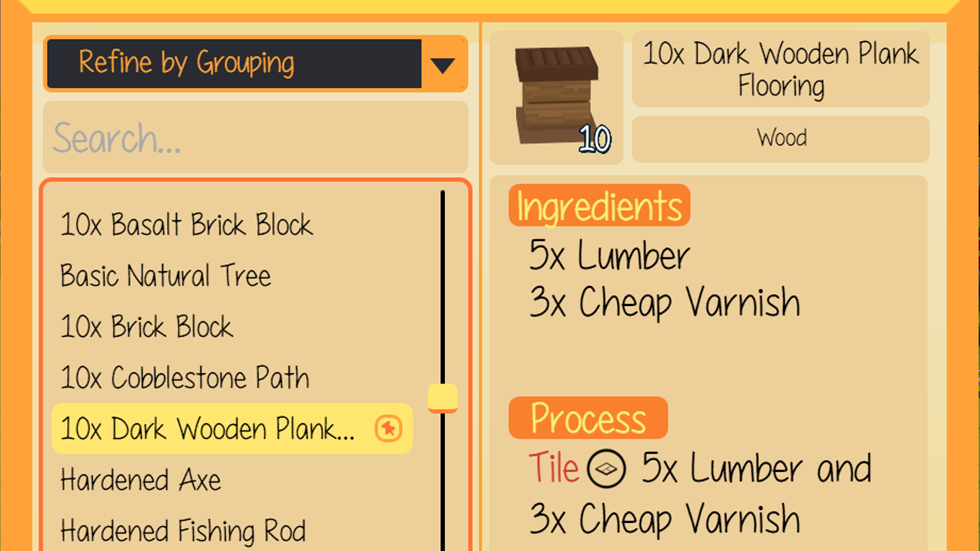 Water For Days
The watering can has been nerfed a bit, it now requires refills (which can be done at a range of water-based sources), but it has received some upgrade tiers along with the other tools, and we've also added some hi-tech swanky sprinklers! These can be placed in your fields to automatically water your crops, freeing up some of your time to pursue other hobbies.
Other Changes
Along with the above we've added a bunch of smaller changes to the game, along with buckets of bug fixes, optimisations and quality of life improvements, some of which are:
Tools are faster overall
Steam networking improvements
StaxelNet option for improved multiplayer connectivity.
Optimisations to FPS, loading, terrain generation and faster lighting.
Ported to 64bit
More options such as borderless window mode
Extensive modding expansion to allow modders more access to features.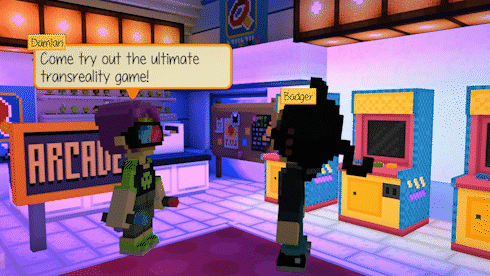 We hope you enjoy your time in Staxel, we've worked hard over the years to realize our vision of a peaceful world full of farming, building, friendship and fun for anyone and everyone to enjoy.