Update 1.5 "Hideaway Hollow"
Hello Staxelites! Staxel reporter here bringing you exciting news on our latest update officially dubbed Hideaway Hollow. There are a bunch of new things to do in this update so please continue reading for more information.
This update was produced in collaboration with Stitch Heads Entertainment. The team at Stitch Heads brought to life the islands, characters and critters you'll see in this update.
We've had a blast working with everyone involved, you can follow them on Twitter @StitchHeads
Explore the new island and catch new critters.
This new update whisks you away to a faraway island complete with new bugs and fish to catch. You'll get to explore the seemingly abandoned surroundings and uncover its hidden secrets.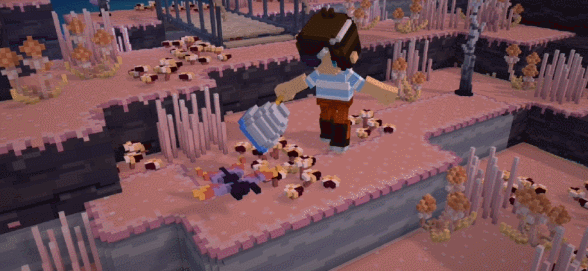 Dive into the portals and discover the mysterious cave, complete with its own hidden treasures and unique charm. Don't get lost and make sure you follow the right path or you'll find yourself running around in circles!
Quests and Riddles!
After entering the caves you'll come across a quirky villager. Make sure you listen carefully to his riddles and pay attention to your surroundings to find your way out and get Maximilian's top hat back.
New villager to befriend and new mystery merchant.
Once you make it back to the village you'll be able to invite your new friend to your town! He just needs some more friends to stop causing a ruckus. And yes, you can have him as a roommate too!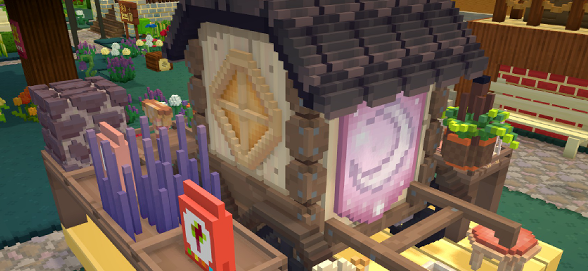 A new mystery merchant will be available from the airship dock as well. They will be selling familiar items and blocks you may have seen on the new island; Just be sure to place down that Airship anchor and the new merchant will appear soon after returning from the island.
New furniture, blocks and more. 
The update also brings you over 70 new pieces of furniture and decorations to collect, these include new fences, lights and seating; giving you more options to decorate your farmhouse and its surroundings!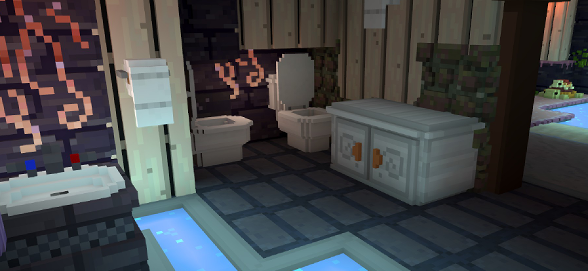 In addition to the new furniture and decorations, there are also over 50 new blocks. These include new building materials and vegetation! Ever wanted purple and pink galaxy grass on your farm? Want to add glowing water? We have you covered with this new update.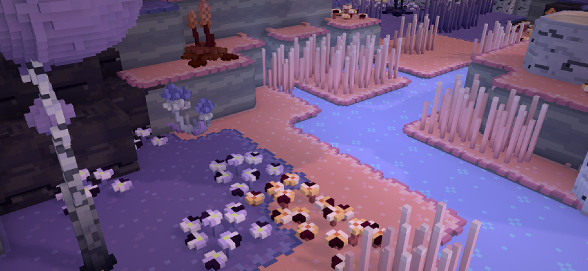 But wait, there's more! You can find even more things to collect, including new crafting and cooking recipes and even more bobbleheads!
Pets and farm animals!
You heard right folks, our amazing content update team has added 6 new pets including foxes and hedgehogs and much more; each with a different colour variation and their own unique pet house! Feeling like dressing up as a pirate? You can now complete the look with a parrot companion, BATTEN DOWN THE HATCHES!!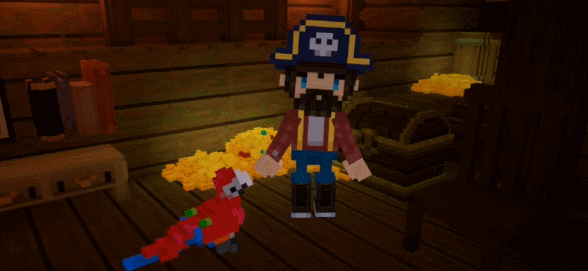 Not only have we added new pets we have added 3 new farm animals too! Each new farm animal will also give you a new item to farm. Expand your farm life with these cute new critters.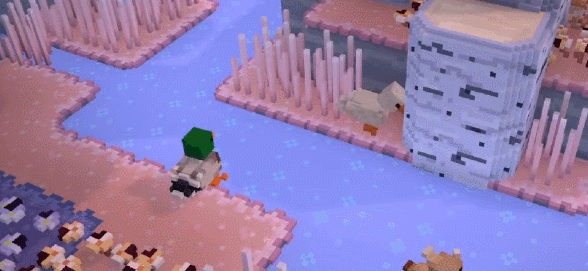 Accessing the new update
In order to access the new update you will need to ensure that you have completed all of  Leif's friendship quests and are friends with Cecile.
In addition to this content update, we have also created five new Steam achievements based on this new update, so get out there and explore!!
We hope you enjoy this new and exciting update, you can join the community by following us on Twitter @StaxelGame and join our Discord!