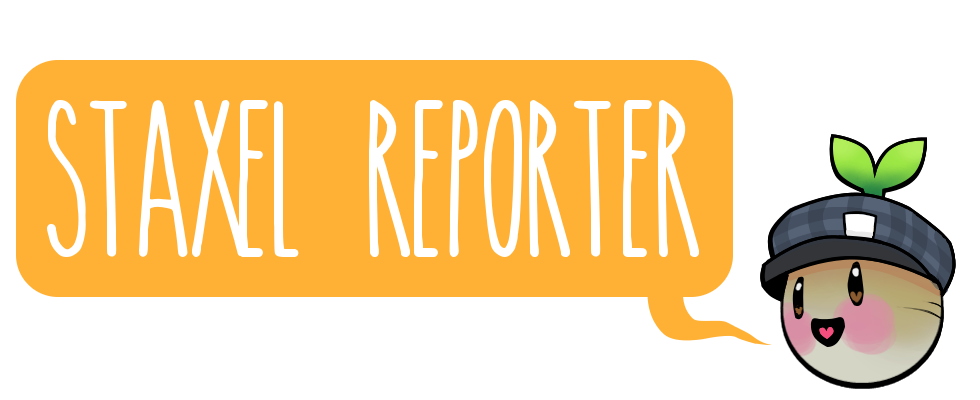 ---
Staxel Reporter – Issue #8
Hey everyone, this issue of the Staxel Reporter shows off our new village built especially for GDC and a brand new furniture set!
---
GDC Village Demo
As many of you will no doubt know the Game Developers Conference is currently in full swing in San Francisco! Some of the Staxel team have made the trip to see check out what's new and catch up with some other devs and we thought this would be a good opportunity to build a new village just in case they bump into anyone who wants to have a look at the game.
So here's a little showcase of the "GDC Village"! See if you can spot the new items: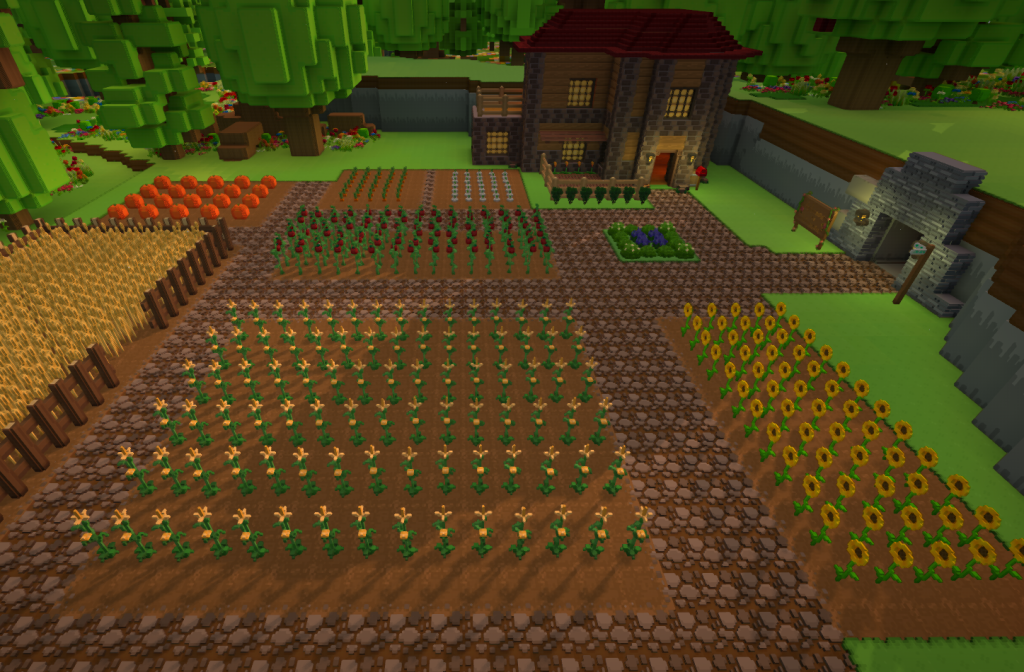 Firstly we have a picture of the farm, we tried to keep it a bit more civilised than the last farm with a nice rustic cobblestone path between plots. To the right we have the tunnel entrance which leads out  to the main village. Outside of the shot to the left is a paddock and barn, complete with some of the new long grass objects that are also now available in game.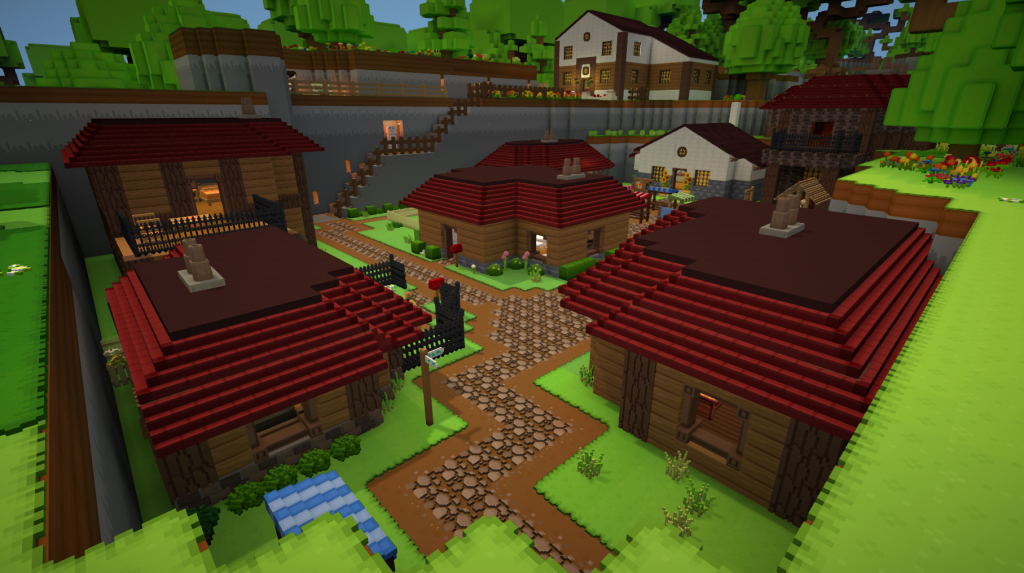 This is the view we have of the new village. Upon exiting the tunnel from the farm you'll be greeted by a handful of cottages in this sleepy village. But don't let the olde-worlde chic fool you, each home is outfitted with the latest modern appliances and most comfortable of stylish furniture. Overlooking the village is the mayor's house, feel free to drop in and take a look, he's never home.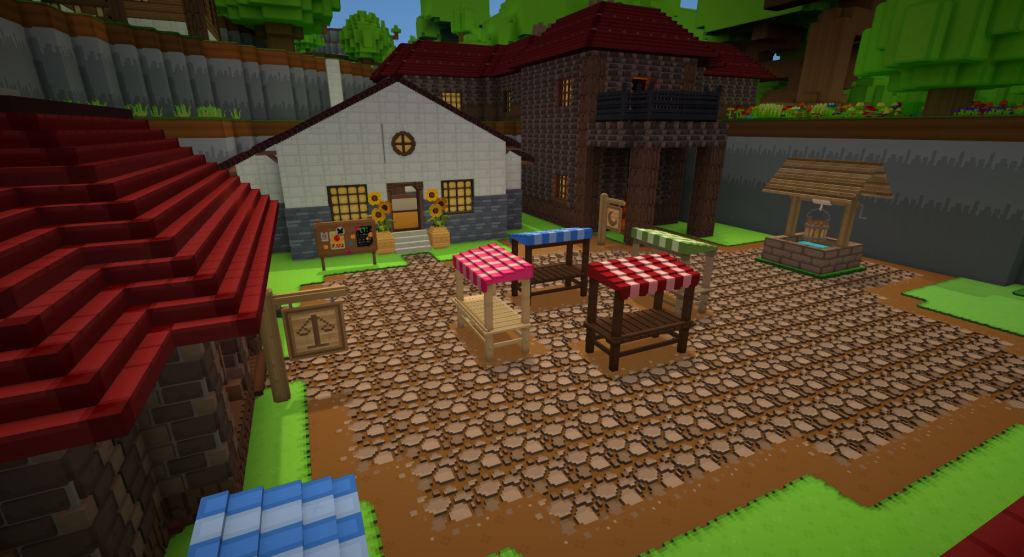 Here we have our local amenities surrounding the town square. On the left is the village store, catering to all your most extravagant needs (and with prices to match!). In the centre is the village hall and on the right we have the tavern, complete with tea garden!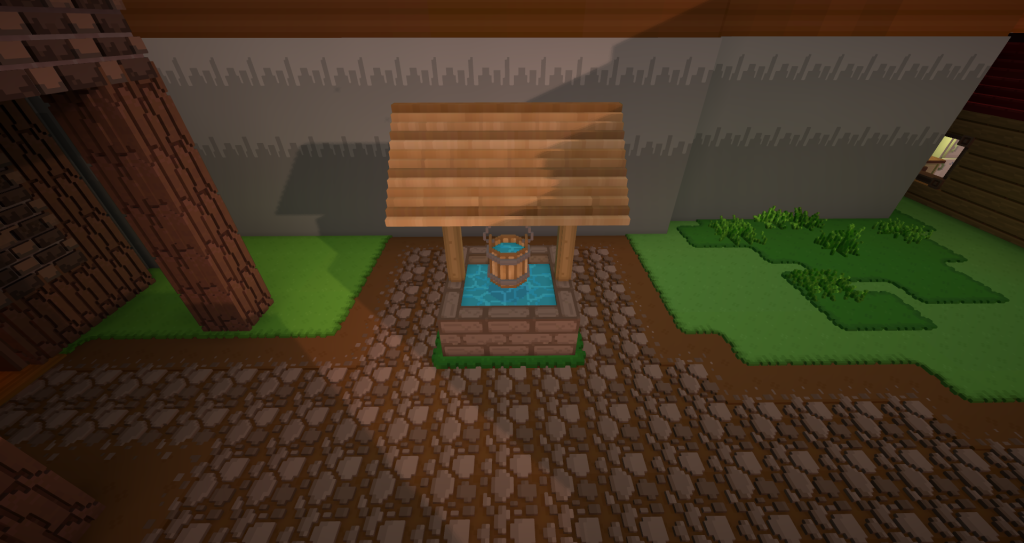 Lastly we have a postcard-worthy picture of the town well. Beautifully restored to it's original condition, RazzleberryFox whipped this up for us on request and it looks great!
If you want to check it out for yourself you're more than welcome to. It's currently on the "alpha" server.
Come and visit today but remember, we only open access to our test server periodically so you'll have to hurry if you want to make your mark!
---
Groovy Furniture Set
Tired of keeping up with all the latest trends? Shelling out every two weeks to get the latest version of exactly the same thing?
Well now you can get an incredibly old version of exactly the same thing with the all "new" Groovy Furniture Set!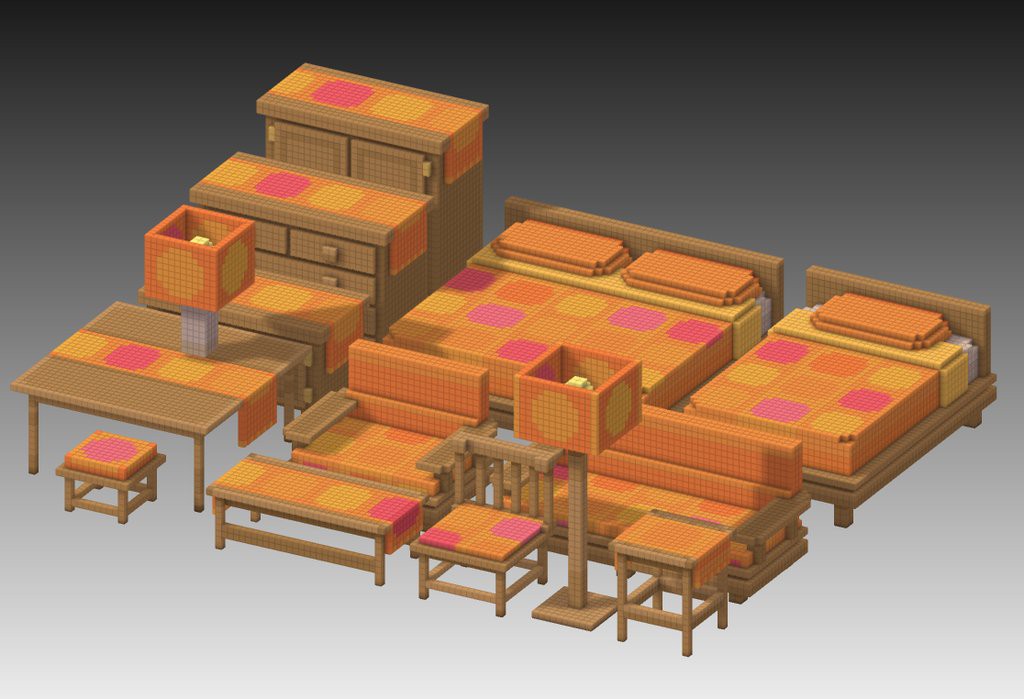 The set is available in-game now and contains the following pieces of furniture
Double Bed
Single Bed
Table
Chair
Armchair
Couch
Floor lamp
Small lamp
Stool
Cupboard
Dresser
Chest of drawers
Acclaimed designer Conor had this to say about his latest set:
"The Groovy set is super wild, check it out and get your disco on yo!"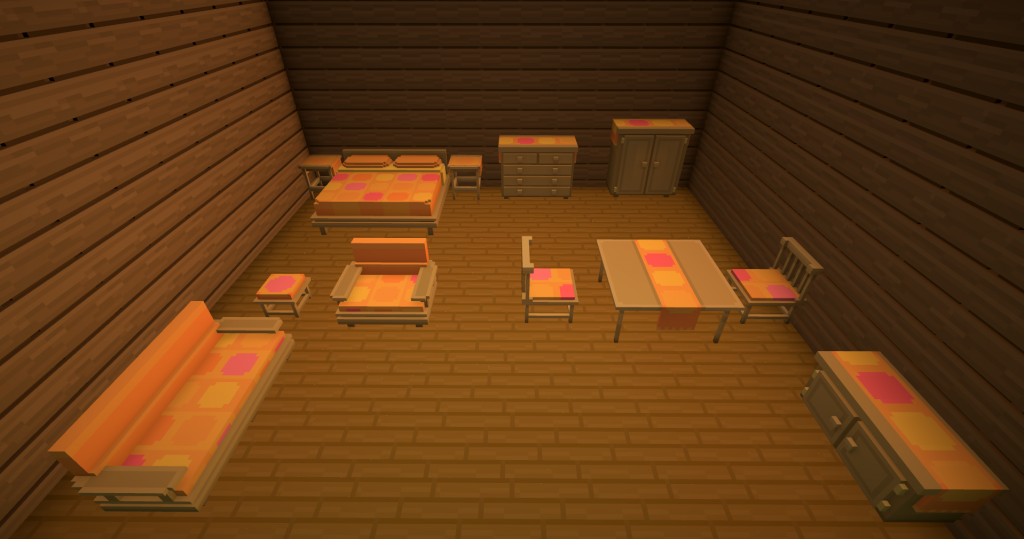 We dared to ask this accomplished fashionista what else we can expect from his upcoming range.
"I'm going to try a new style soon, thinking something dark and Gothic, but maybe it's just a phase."
Well there you have it folks, straight from the horse's mouth. Expect to see a gothic furniture set in the near future!
Follow us on twitter, facebook, reddit, our forums or subscribe to this newsletter for the latest updates on Staxel!
---
That's it for this issue of the Staxel Reporter. Remember, you can grab 'Staxel – Seedling Edition' at www.playstaxel.com/store
Thanks for reading!
-EGadd
Subscribe