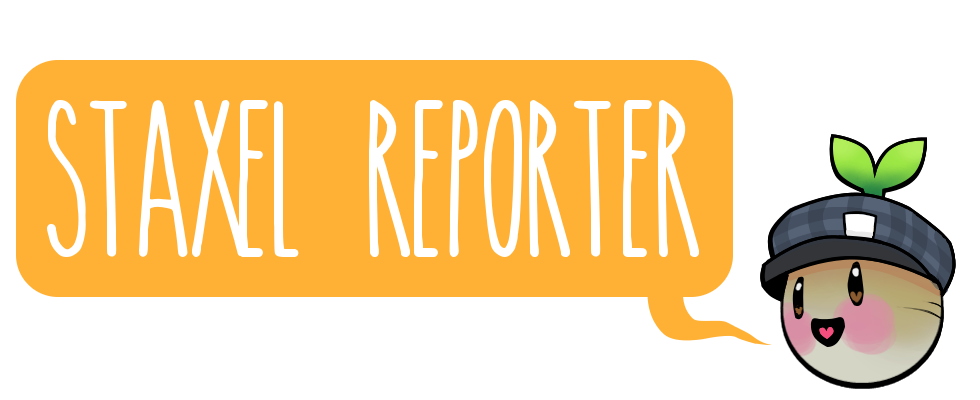 ---
Staxel Reporter – Issue #9
Hey everyone, in this issue of the Staxel Reporter you'll find out a bit about the plans we've got for animals in Staxel.
We also have a general development update from SteampunkStein, enjoy!
---
Animals
Before we get into it I need to mention that these are only our current plans for the animals in Staxel, everything you read here is subject to change at any point.
So with that out of the way let's get started.
Animals are going to play a major part in Staxel, after all, what would a farm be without it's residents? Once they have arrived and get out in the open they will quickly make themselves at home, interacting with the environment and soaking up all the love and care you could ever give them. As you'd expect there will also be a lot of new items accompanying the arrival of our farmyard friends but we'll touch on that a bit more later on.
Currently, the farm animals we've got planned are: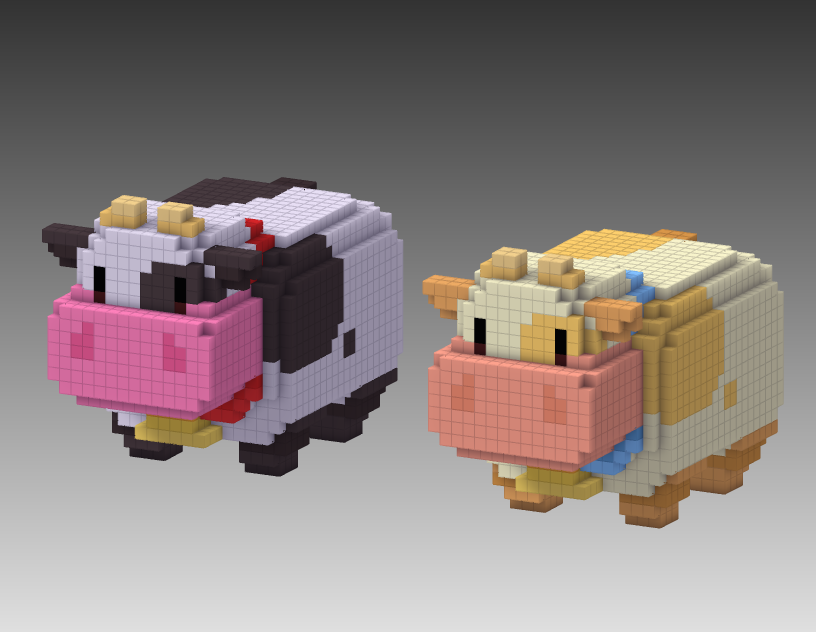 – Purchasing
You might've been wondering how you'll get hold of some of these adorable new companions. Well I'm sorry to say it, but nothing in life is free. To start off with, you will have to spend some of your hard-earned money to purchase them from your local livestock merchant.
Each animal will cost a certain amount depending on what it is, and once you've made your mind up the merchant will take his payment and have it delivered straight to the farm! Which brings us to our next point:
– Transport
All the transportation of your animals will be done via custom made crates, each type of animal arrives with a crate of it's own unique design.
You're probably thinking "Oh great… more packaging… It seems everything these days comes in a box that needs to be recycled or ripped up and…" Let me stop you there. These are special crates that you would do better to keep around, believe me. Let's say you wanted to move your cow to that new field you've spent days building. Instead of just opening the gate and letting your cow use it's own initiative, put it in a crate and have the job done in seconds!
Or maybe, whoops! Somebody did a shoddy job with the fences and now all the chickens are loose! Whip those crates out and get wrangling!
The possibilities are endless when you have these crates at hand. Also, if you look closely, there's something magical about these crates. Not only can they shrink your beloved animals down, small enough to fit in your pocket, they also have inside them everything your animals need to keep them happy and safe for as long as they're in there.
– Produce
You'll be pleased to hear that the new inhabitants won't just be cute ornaments. Everyone needs to earn their keep on the farm! Your animals do their part by producing goods that you can collect and sell to merchants. Cows can be milked daily, chickens lay eggs, sheep provide wool and pigs make.. well.. "fertiliser". Nothing far fetched here!
Selling your animals' produce is another way to make money on your farm and comes in handy especially in Winter when you won't be growing as many crops.
– Care
Looking after your livestock properly is very important. If you don't take good care of your animals they could become sick, and nobody wants that. When you decided to make that purchase and bring them home to your farm you signed up for a lifetime of responsibility you know. Your animals rely on you for their well being, and if that doesn't tug on your heartstrings, how about I play on your purse strings? Sick animals won't produce any goods the entire time they're sick!
Proper care will consist of daily feeding, access to water, grooming and other such things which we'll explain closer to the time.
That's about it for animals, but keep an eye out because we'll keep you updated with any new information or changes that happen.
---
Back from GDC!
Hey all, Conor (SteampunkStein) here! We've been back from GDC for a while and rested up, so here's a lil' update.Bart, Razz and I had a great time at the conference. We spent most of our time at the convention centre, meeting with lots of other devs, and seeing some awesome projects that people are working on. I'm definitely looking forward to quite a few games that are coming out soon! On top of that we got some really good input from everyone who'd played Staxel.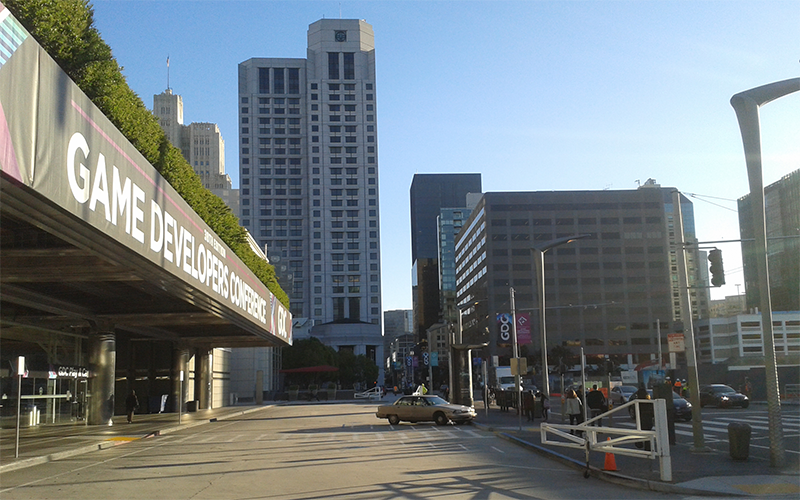 While at GDC we met up for a design session and discussed a few things we want to implement in the next few months (although I can't reveal too much) 😉
We're really pushing forward for our next update which we're nicknaming 'Sprout'. This update should contain a lot more gameplay elements and complete the growth cycles.
One cool thing we're looking forward to is animals! I know there's a more detailed post for that but we're excited to finally start adding one of the bigger features to the game. Keeping animals should be a fun change compared to the tending of your crops and you'll have to make sure your animals are happy to make the most of them. We hope everyone will be pleased with this feature and have a lot of fun!
On another note our release for Seedling Edition did super well and we're thankful to everyone who's been playing and giving us feedback, it's been exciting to see the amazing stuff that people from our modding community have been making with the game too! A lot of them have even uploaded their work so check out the modding section on the forums and try them out!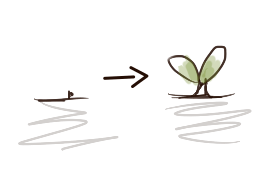 Thanks again for all your support, and if you haven't yet picked up a copy of Staxel from the store page then make sure to do it soon! Keeping in line with the plans we made regarding pricing, we'll change the price to $10 USD shortly. But don't panic, the price will only change on the 1st of May 2016, so you've still got a good while to grab it for $5 USD.
In addition to being able to play Staxel during the development phase, purchasing at this point will reserve your username and you'll also receive a Steam key for Staxel as soon as we make it available on Steam.
---
That's it for this issue of the Staxel Reporter. Remember, you can grab 'Staxel – Seedling Edition' at www.playstaxel.com/store
Thanks for reading!
-EGadd
Subscribe