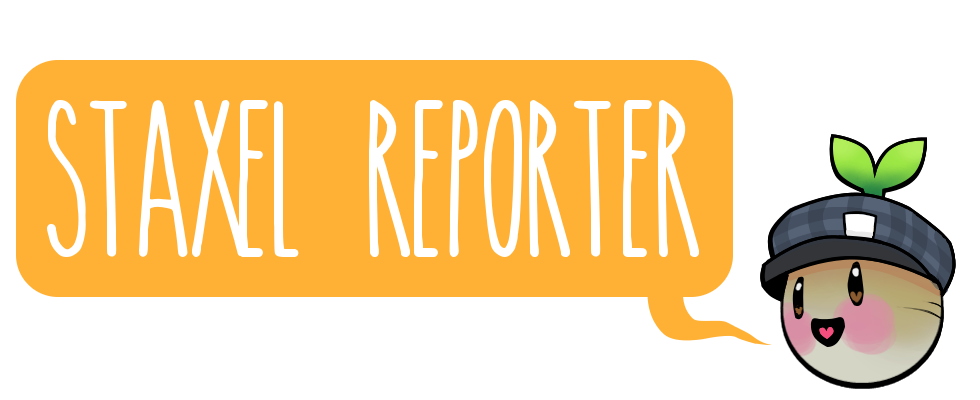 ---
Staxel Reporter – Issue #16
Hey everybody, in this issue of the Staxel Reporter we talk about the new farm animal designs and have a look at the new (but work in progress) character creation screen.
---
More Farm Animals
Conor has been working on designing more farm animals. The first farm animal is nearing completion and we're all getting pretty excited! Right now, we'll be taking a look at the farm animal designs as they currently are. Just remember that these designs may or may not change in the future!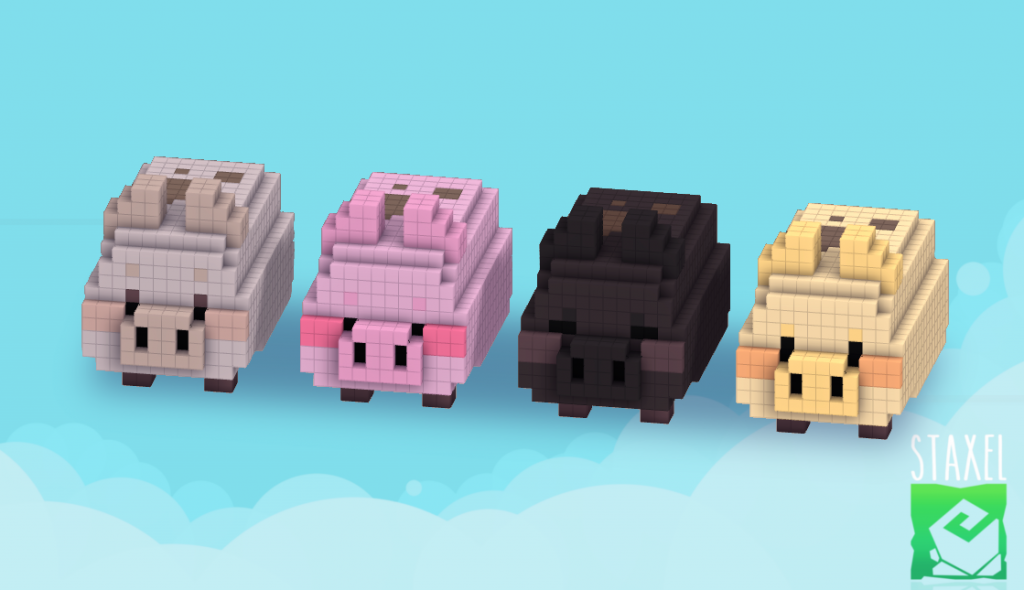 D'aww, how cute are these pigs? They have chubby, rosy cheeks and, if you ask me, they already seem to have a lot of personality! I can't wait for these little guys to be in-game makin' cute lil' oinking sounds! (Pigs are my favourite farm animal… very excited!)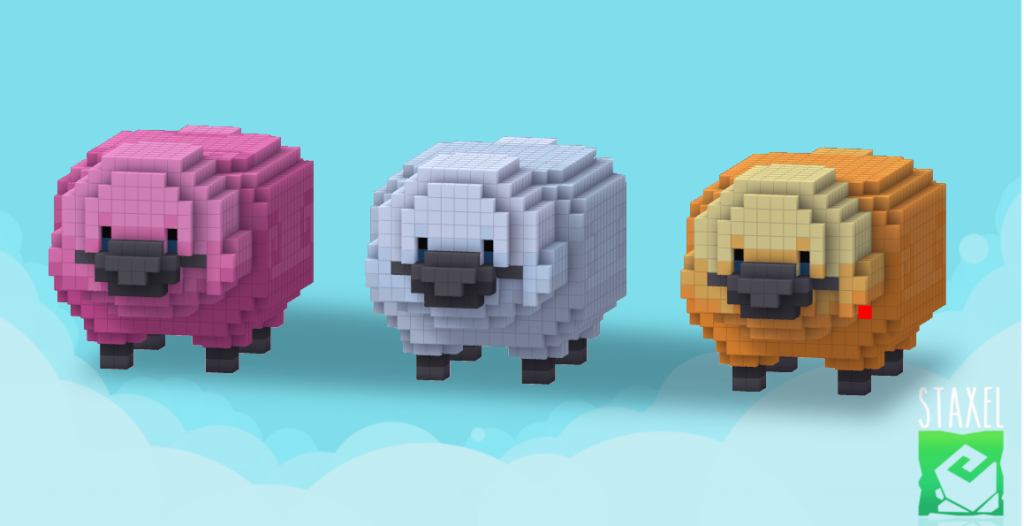 These sheep look ready to be sheared, of course, sheep are a special case as their appearance will be completely different depending on whether they have wool or not.
As you can imagine, sheep give you wool which will have various uses in-game.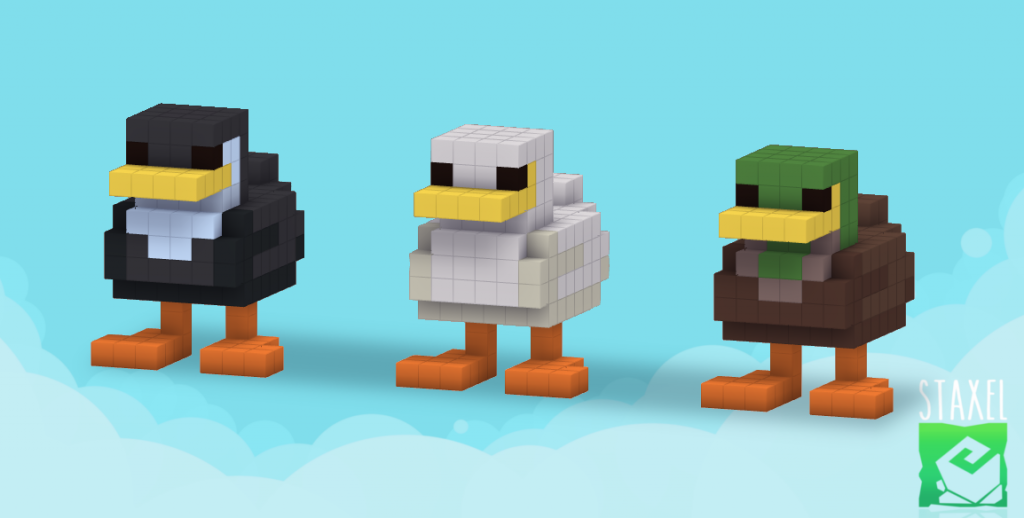 Yup, we have ducks planned as a farm animal! They'll most likely behave a lot like chickens. Laying eggs, hatching eggs and so on. I love their current design. They have a cheeky, mischievous look to them!
I'll just come out and say it, I've never trusted ducks… or birds.
I hope you've enjoyed taking a look at some of our planned farm animals' current designs. If you have any suggestions or input on these designs feel free to post them to our forums!
---
Character Creation Overhaul
If you've launched Staxel recently you've probably noticed a rather big change to the UI, especially the brand new Character Creation screen. We touched on it a little bit last time but now that we have a better idea of what we're doing I thought I'd expand on it a bit more.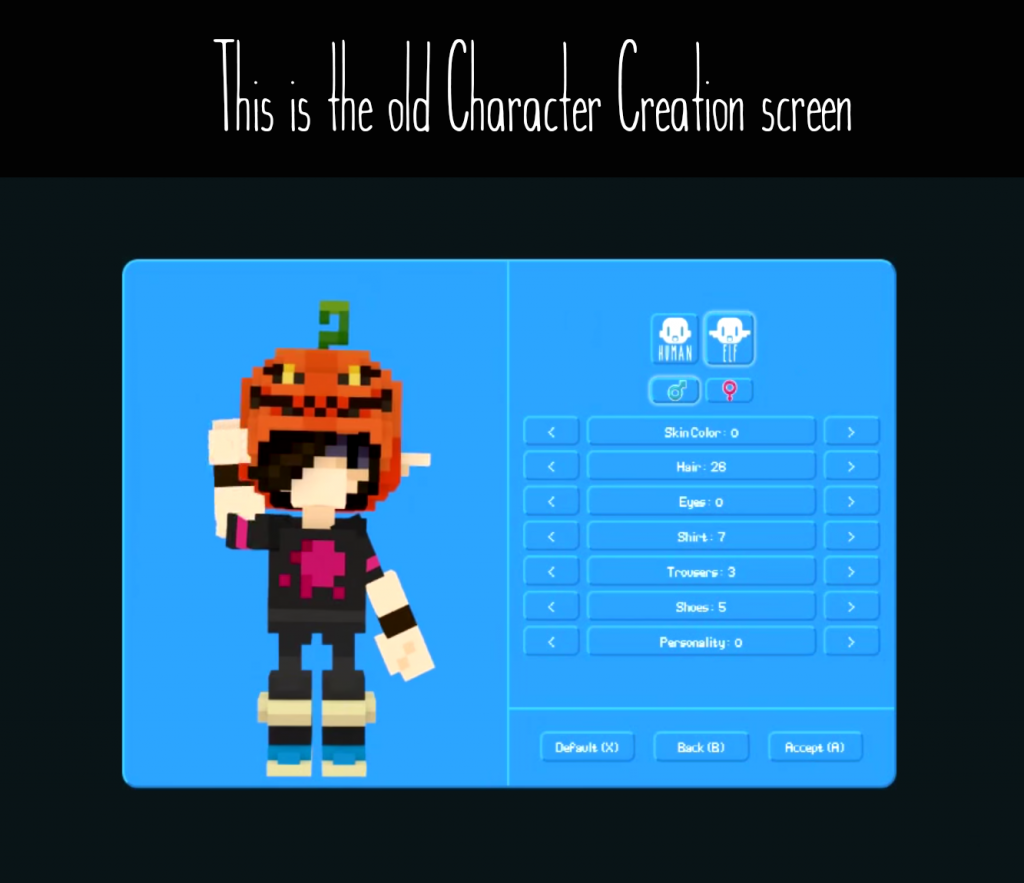 If you've played Staxel before then you'll most likely remember this screen. This was the old layout for your Character Creation options, and while it served it's purpose well, it was only ever meant to be temporary and has been replaced with the new UI which currently looks like this: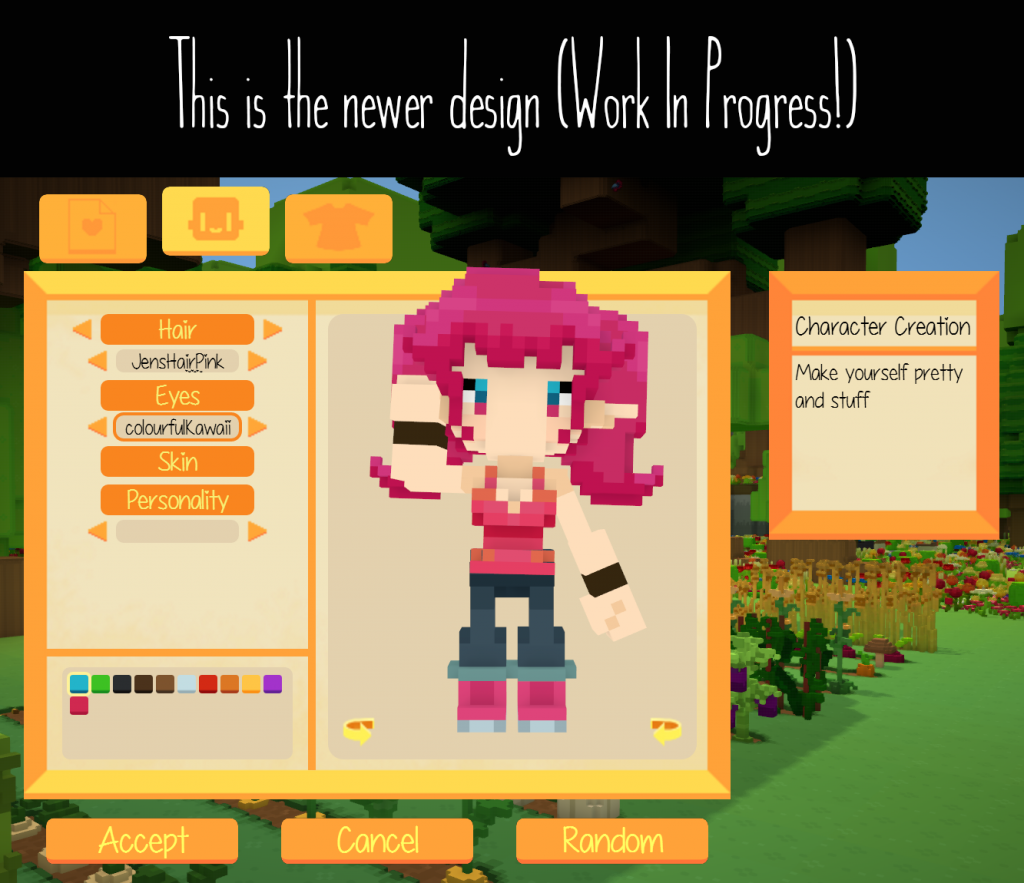 As you can see there are a lot of changes. The biggest change you'll notice are the three tabs at the top of the interface, these will allow you to focus on the three different stages of character creation individually.
The first tab is where you'll choose your character's gender and species. Not much has been revealed about this yet but for now you'll be able to choose between human and elf, the biggest difference being, well, elf ears.
The second tab is for customising all of your character's body options. As you can see this is where you'll choose your skin type, hairstyle and colour, and eyes.
The third and last tab is for changing the individual parts that make up your character's outfit. You can already choose between a big selection of shirts, dresses, trousers, shoes and hats! Accessories are also being worked on so you'll be able to mix and match for a unique look, remember, always dress to impress!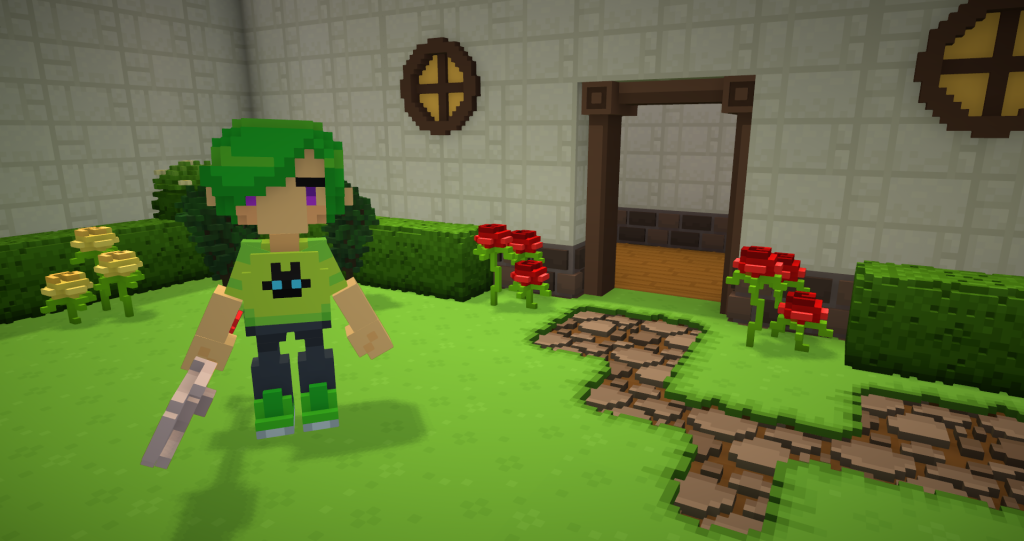 It's worth noting that the Character Creation menu is still a work in progress. It's all coming together nicely but there's still a lot that needs to be done. As always, if you have any suggestions or ideas on things we could improve on, don't be shy! Head by the forums and drop a post in the "Suggestions" section.
---
That's it for this issue of the Staxel Reporter. You can grab 'Staxel – Seedling Edition' at www.playstaxel.com/store.
Thanks for reading!
Subscribe