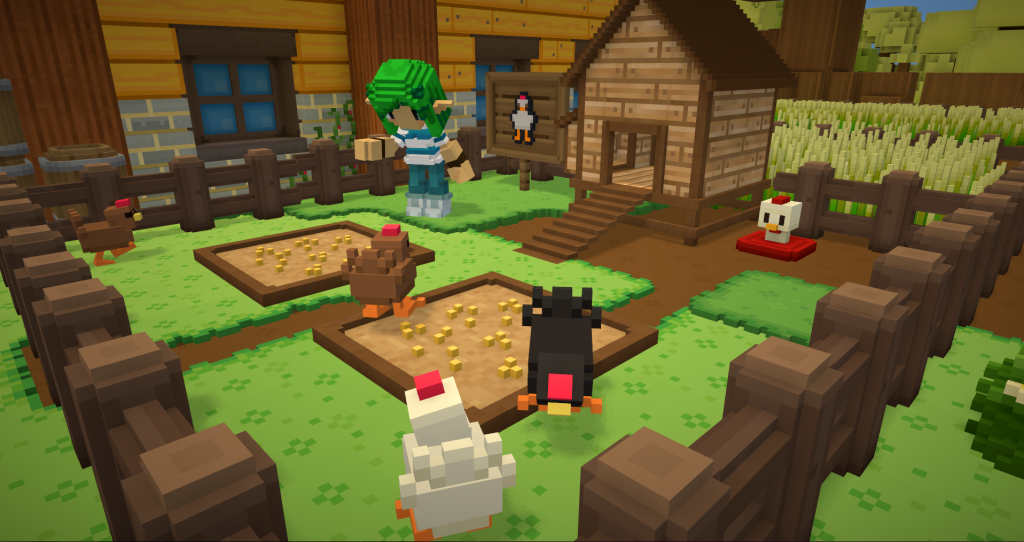 After nearly four years of development, and our team growing from a small two-man operation to nearly a dozen hard-working developers, we have finally published Staxel to Steam! As you can imagine we're all feeling a mix of excitement, pride, and nerves over this and we can't wait to see what you all think of our game so far. While we still have so much we'd like to do, we think you'll all certainly enjoy what's already there!

As you can see, Staxel has come a long way from its humble beginnings. It started out as a basic creative builder, with not much other than an open world and a handful of tools and building blocks. Since that point we've kept on adding more and more of the content and systems we'd had in mind until we reached a point where we were happy to show the world what we've got. It's been a wild ride so far, but now begins a totally new phase for Staxel, and we're super excited to get started!
This brings us to a very important point, and one we're forever grateful for. We'd like to take a moment to thank our fantastic community for all the support you've given us and for all the fun we've had with you over the past few years. We've had a blast gaming with you, chatting with you and spitballing ideas. All the way from the tiny IRC channel we started with to the busy and friendly Discord server we hang out on together now. Thanks guys, we've seriously loved every minute of it, and without you, it goes without saying we never would have reached this point!
With that, we hope all of you have a blast with Staxel! Keep an eye out as in the coming days we will be posting another article outlining some of our plans for Staxel's development, including plans for new features and such!
You can get involved with our community through the following links: