Hey all!
Today I started working on races.
Throughout the Staxel universe you will find different races ranging from elves to fairies and (maybe) even golems.
Races will have different purposes, a big part would be trading and selling or learning new craftable items.
There will be race specific items you would only be able to get this way 🙂
Here's a little sneakpeek of the elf race and the awesome headpieces you could get by befriending them.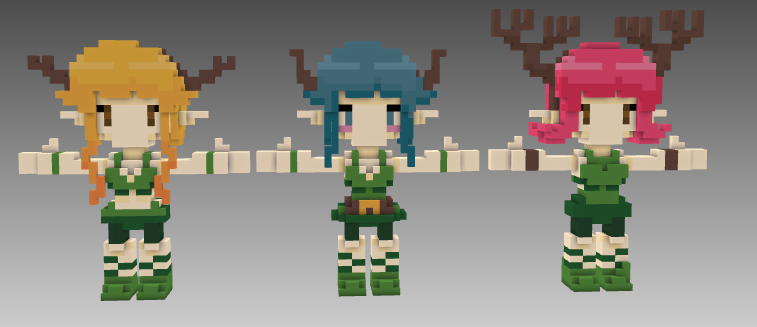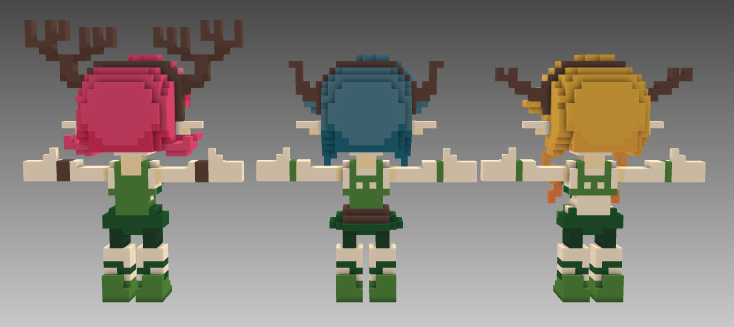 Mind this is only a small sneak peek of what's to come, there's still plenty more on my to do list.
Thanks for reading
~SteampunkStein