So last week I managed to work on some stuff I'm quite proud of, and so I thought why not showcase some of it here?
The first is an abandoned golem concept I came up with and I thought it'd be pretty cool so I started building it and it came out amazingly!
I really don't know what purpose this big chunk of lovable stone will have but, at the moment, he's one pretty epic decoration.
 (I have a slight obsession with the whole concept and idea behind golems)
The second object I wanted to show you is more of an add-on to my last post, after making the tiny fairy homes I just had to make some fairies to live in them.
This is how she came out: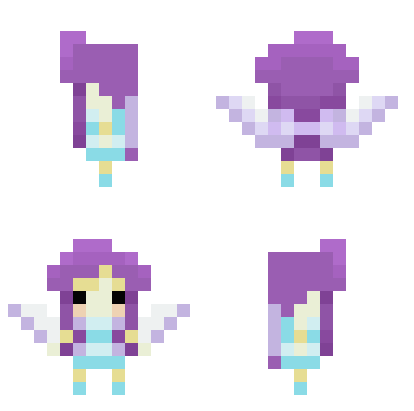 (She's super tiny and cute, but she probably has enough magic to power that abandoned golem)
Thanks for reading, I'll be updating the blog with some more artwork soon!
-Steampunkstein