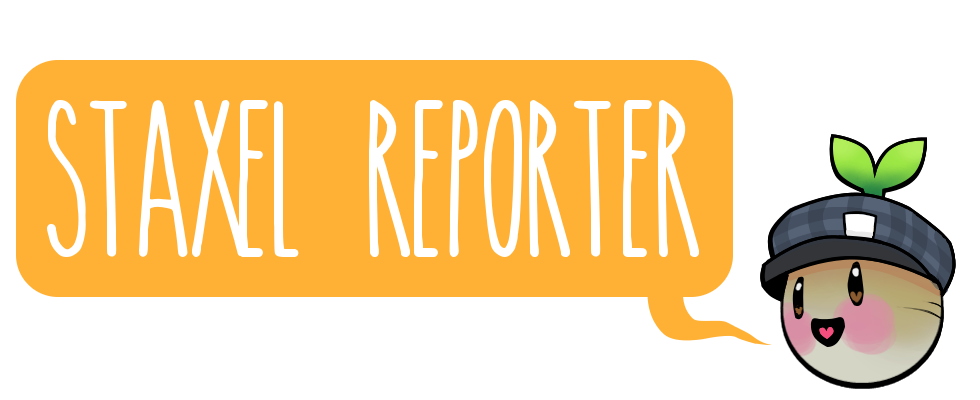 ---
Staxel Reporter – Issue #25
Hi everybody, in this issue of the Staxel Reporter we're going to talk about our new development focus & take a peek at merchants which are currently in development.
---
New Year, New Milestone
Back after the holidays, the team's at full capacity again working on Staxel. At the end of November we had just finished a major milestone, 'Sprout Edition', which had a heavy focus on the farming aspect of Staxel.
Before we began working on our next milestone, we took the month of December to work on our own features within Staxel as a way to wind down a bit throughout the holidays. We actually got some very cool stuff out of it. Here's a few pictures of some of the features we added over December.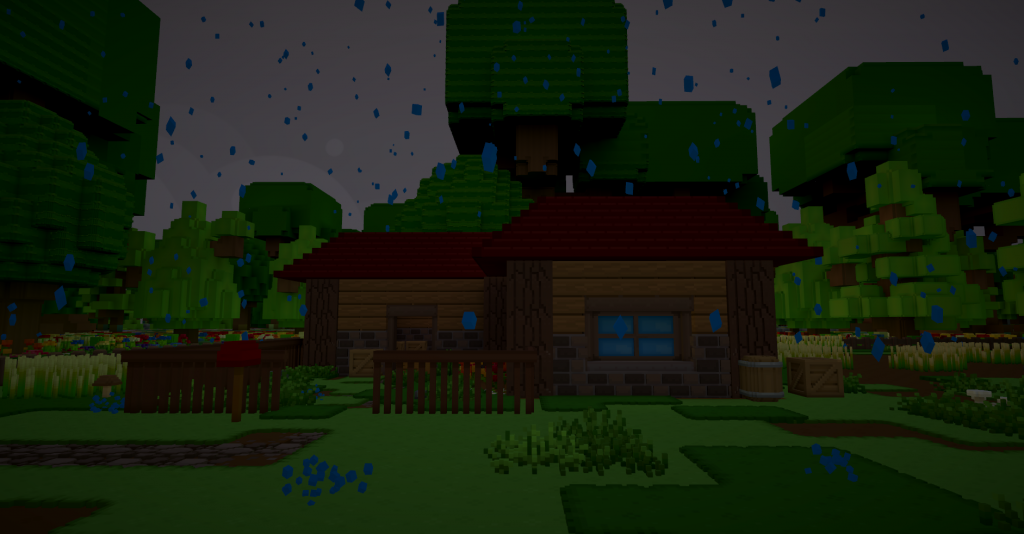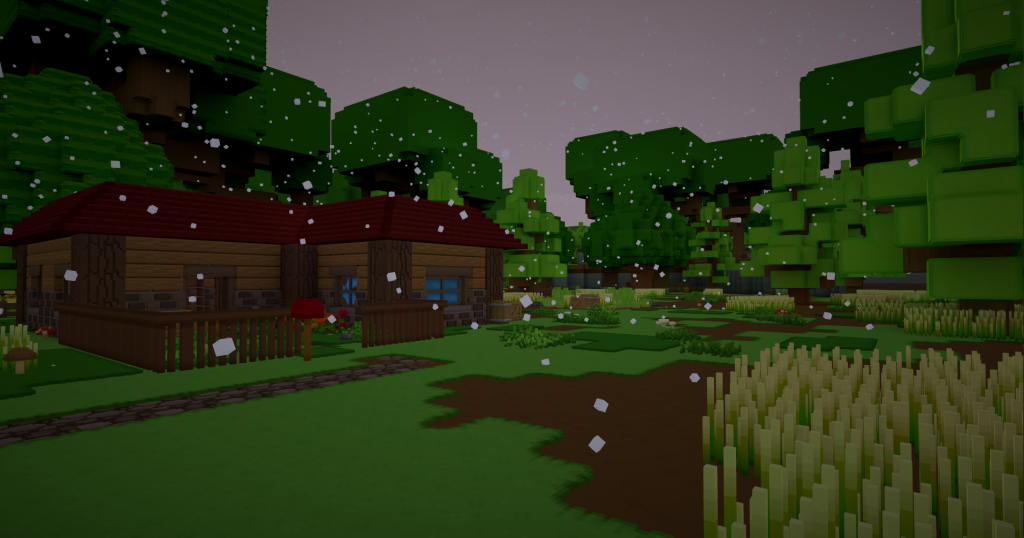 Anyway, back to the meat and potatoes of this article, now that we're back from our holidays we're beginning work on our next major milestone! This milestone has a heavy focus on what's beyond the farm. I can't go into much detail on what that involves but I'll give you a peek at some, and I heavily emphasize some, of what this milestone entails:
– Island –
So far you've been starting out in an infinite world, but what we're planning is that you'll actually be starting on a randomly generated island of a fixed size.
– Seasons –
The shifting seasons will have a big impact in your farm life so best be prepared!
– Villagers –
We're finally starting work on villagers. These residents will breath more life into the village. Talk to them, play with them, do them favours, and befriend them. They are your neighbors after all!
– Merchants –
Merchants will be the retail connections who allow you to purchase equipment, furniture, clothing and almost anything else you could think of. You'll be able to sell your produce and the items you gather on your travels to Merchants too.
– The Village –
A village wouldn't be a village without houses, literally. We'll soon be working on the village where your friendly neighbourhood villagers will reside. This also means new building materials so keep a lookout to spot these in-game.
We're very excited to be working on the rest of the Staxel world and we have so many ideas! I only mentioned a small amount of what we have planned for this milestone so be sure to keep an eye out for future Staxel Reporters for more insight on the upcoming new features.
Remember to follow us on twitter, facebook, reddit, our forums or subscribe to this newsletter for the latest updates on Staxel!
Also, if you fancy a chat with our community or us devs, join us on our discord server!
---
Merchants
We're currently working on adding merchants to Staxel. So far all buying has been done through the in-game Honey.Comb catalogue, however, we want players to hit the town with their hard earned petals and go on a shopping spree!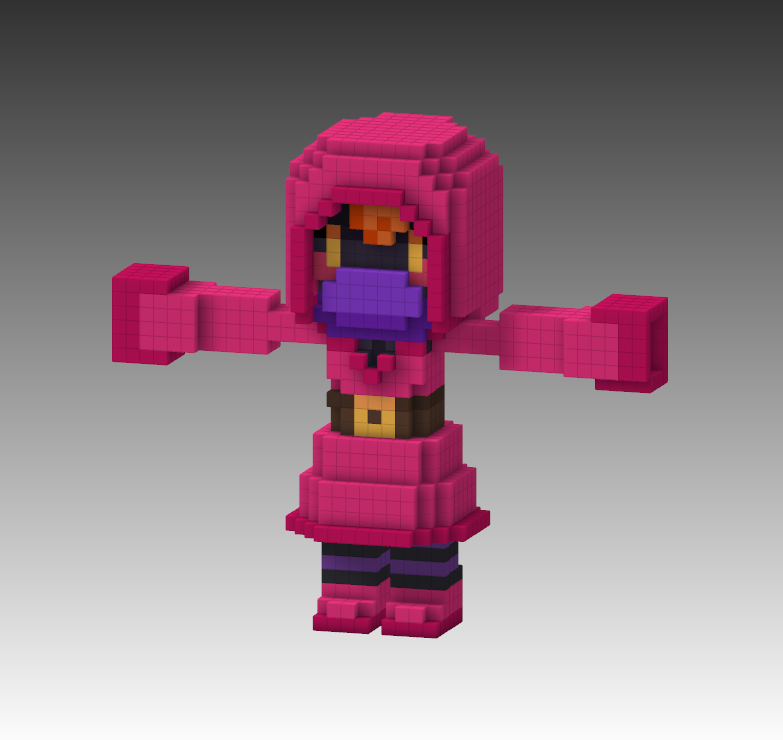 Here's a mock up of one of the merchants Conor did. This merchant will be selling their goods at their  own market stall. Store inventory changes every day so be sure to keep checking back if you're trying to find the last item missing from your furniture set!
Here's an early mock up of what the vendor's station could look like. It's very likely to change but this should give you a rough idea of what to expect.
We want a good variety of stores for players to hop between. Some of our current ideas include:
Clothing store
Grocery store
Furniture Store
Farm store
We're still figuring out some of the specifics with merchants. For example, we're thinking you can only buy things from your catalogue you have owned before.
As we're still working on merchants and still figuring out their finer details some of what you've read here could possibly change, but we're really happy with how things are going and we hope you're as excited as we are!
---
That's it for this issue of the Staxel Reporter. You can grab 'Staxel – Sprout Edition' at www.playstaxel.com/store.
Thanks for reading!
Subscribe